Looking for The Best Commercial Coffee Machines in Cork?
If you're looking to install barista style coffee machines for your business in Cork, you're in the right place with Cuco Coffee. From compact machines that cater for up to 35 drinks per day up to machines that will make over 200 per day, we have solutions for the perfect business coffee machine in Cork. Ideal for offices, showrooms, workplaces, canteens or board rooms, we'll help you choose the right machine. Want a taste test? Contact us today.
Cuco Coffee supply an exclusive range of commercial coffee machines for business in Ireland and have successfully delivered coffee packages to a host of well-known companies. Our service provides high quality, cost effective machine packages to ensure employees and visitors are kept refreshed with great tasting coffee.

We pride ourselves on providing simple solutions that save businesses time and money, whilst increasing productivity. If this is the type of service your business needs, we can provide a free consultation to suit your requirements.
Why Cuco Coffee Are The Right Choice
The Perfect Office Coffee Machines in Cork
The team at Cuco Coffee are committed to helping you to find the right office coffee machine in Cork that we will organise for you to try out our machines and coffees. Once you've tasted the different blends of coffee that we can offer and see the machines in action, we are sure you'll want to sign up to get a machine installed.

Our team of coffee professionals are waiting to answer any questions you might have about installing a Cuco Coffee machine and the many benefits it will bring. In addition to delivering great tasting drinks, we will also provide a free service plan that ensures the machine is kept in pristine condition.
Our Solution For On Tap Coffee
We guarantee satisfaction from start to finish. Our bean to cup coffee machines are suited to all budgets and volume requirements. If you let us know what you need from size of company, number of employees and your budget, we'll tailor together the right package for you.
Commercial Coffee Machines
Our easy to use commercial coffee machines will serve up a range of specialty coffeesand hot chocolates. Depending on the machine you choose, you could have an almost endless choice of options.
Our Office coffee machines will suit any business environment in Cork allowing your employees and visitors to help themselves to the drinks of their choice. With a variety of drinks available we guarantee that everyone will find something to drink throughout the day. What's more you'll benefit from greater productivity as they won't need to wait for the kettle to boil.
The bean to cup machines are great for making the perfect tasting drink and can be adjusted to suit individual taste when ordering the drink of choice. When you've made your selection, the machine will grind the beans, brew and then pour your drink in no time at all.
Lease or Rent Coffee Machines
We offer short-term 3 month long lease and rental contracts on very competitive rates. This means that you can tailor your requirements easily and control your costs effectively. You'll be able to track usage easily and our free maintenance plan will keep the machine ready for use day in day out.
Touchless Coffee Machines
Touchless office coffee machines establish a more hygienic way to make drinks in workplaces. Our commercial coffee machines are programmed so that they can be operated with minimal operator contact, thus reducing the risk of transmitting bacteria and bugs. A Smart Phone or Tablet app allows drinks to be made quickly and at the touch of a button.
Coffee Machines For Business in Cork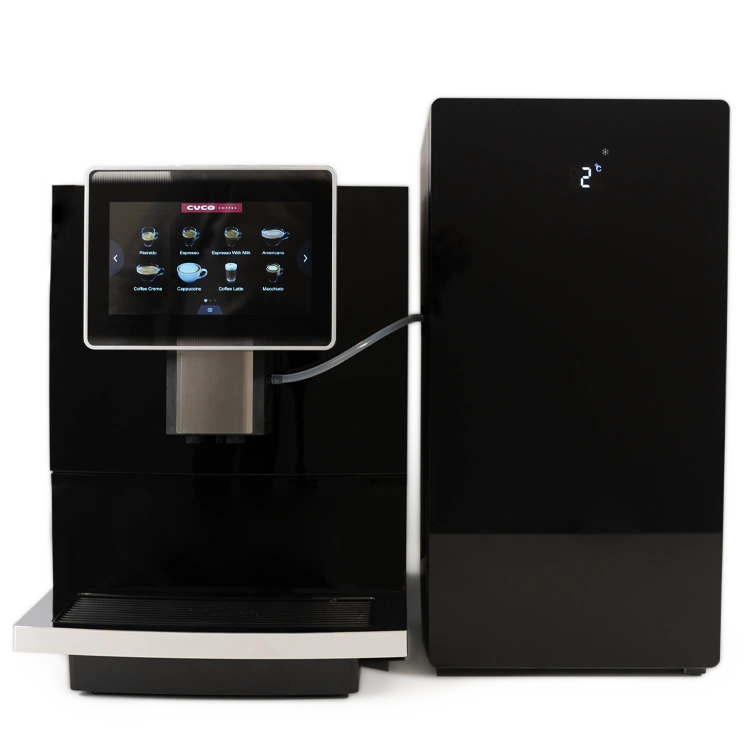 The Cuco 50 coffee machine is our smallest, compact machine. It will suit companies that require a low volume of drinks each day. The machine features a host of specialty coffees and hot drinks.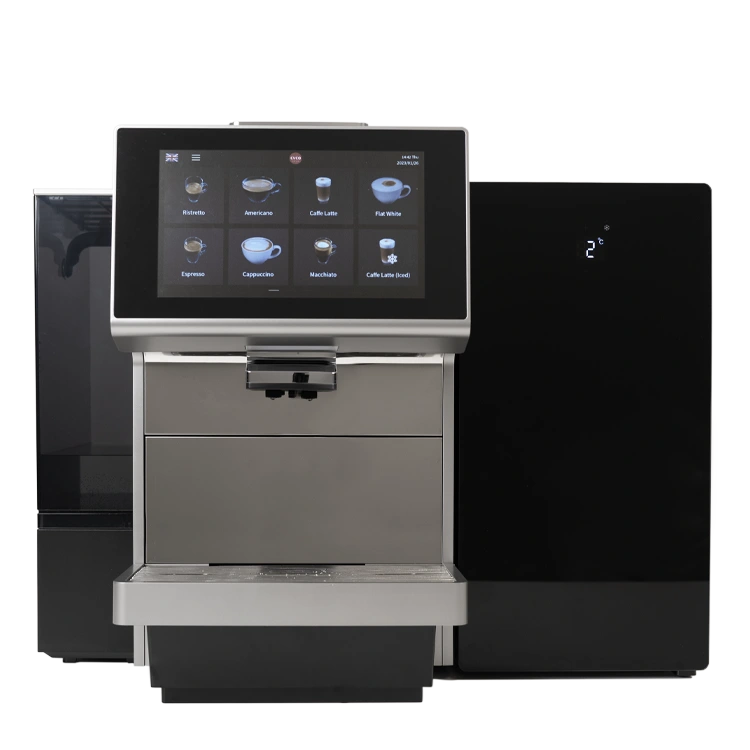 For those establishments that produces less than 100 drinks a day, the Cuco 100coffee machine is the right machine to choose. Choose from up to 21 types of hot drinks and adjust strengths and tastes to suit at the touch of a button.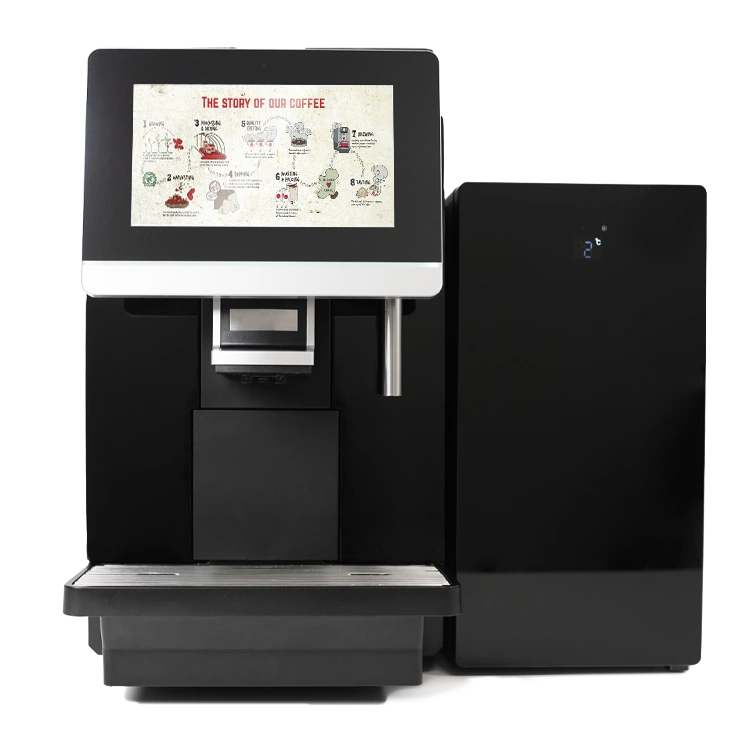 Our premium choice of coffee machine is suitable for large companies where a high volume of drinks are prepared each day. Featuring 31 types of coffee's, tea's and other options the Cuco Elite will definitely produce drinks tailored to suit everyone's taste.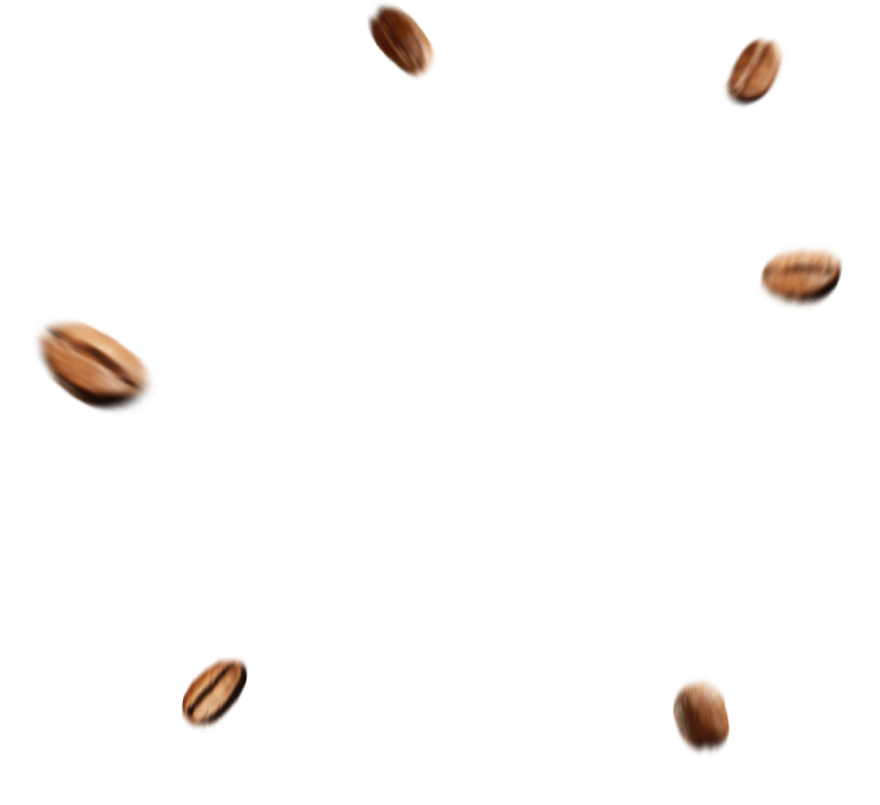 Get in touch –
we'd love to help!
Take advantage of our specialist advice and expertise by contacting us today.