Best Commercial Coffee Machines
Serving up the best coffee for your business in Dublin and across Ireland… If you're looking to provide the perfect cup of coffee for your staff and visitors to your business, our Barista style commercial coffee machines will certainly hit the spot. Our exclusive coffee bean blends add a satisfying taste to the rich selection of speciality drinks that every machine we supply produces.
Find the
perfect

commercial coffee machine for your office workplace
At Cuco Coffee, we see ourselves as your very own, in-house Office Coffee Barista. We offer an exclusive range of easy-to-use commercial coffee machines in Dublin and across Ireland, along with our own blend of coffee beans to suit all tastes and budgets. Whatever the size of your company, there's a perfect combination available for your business.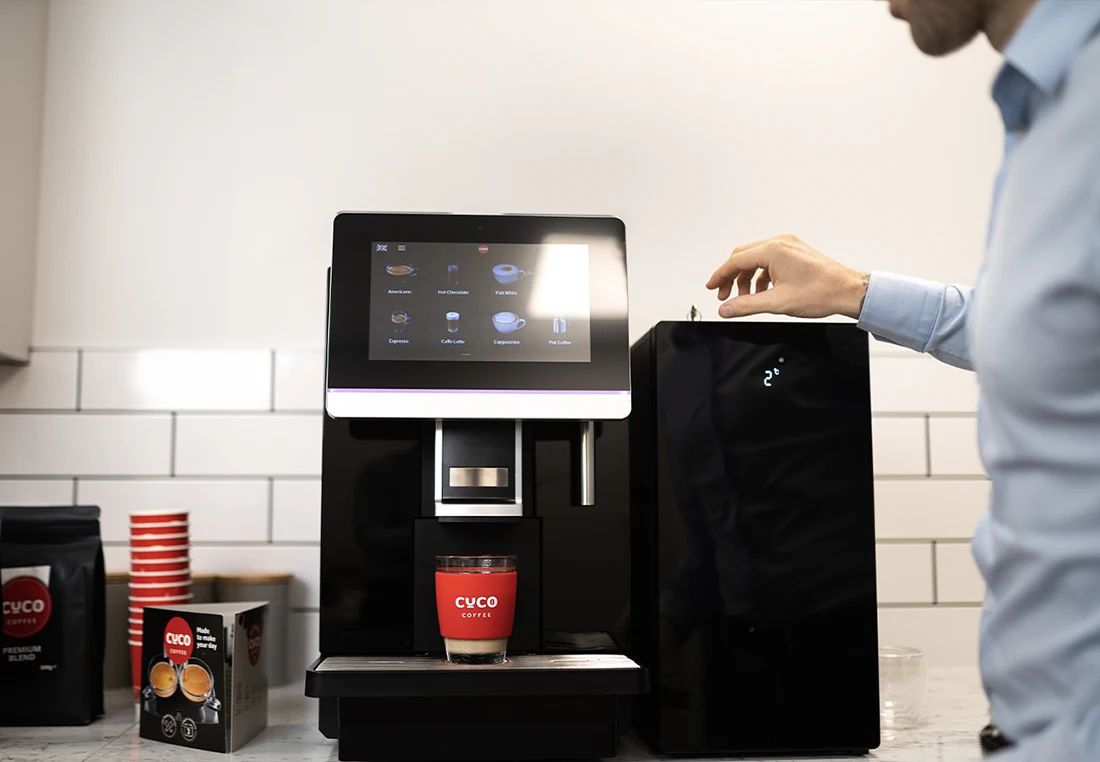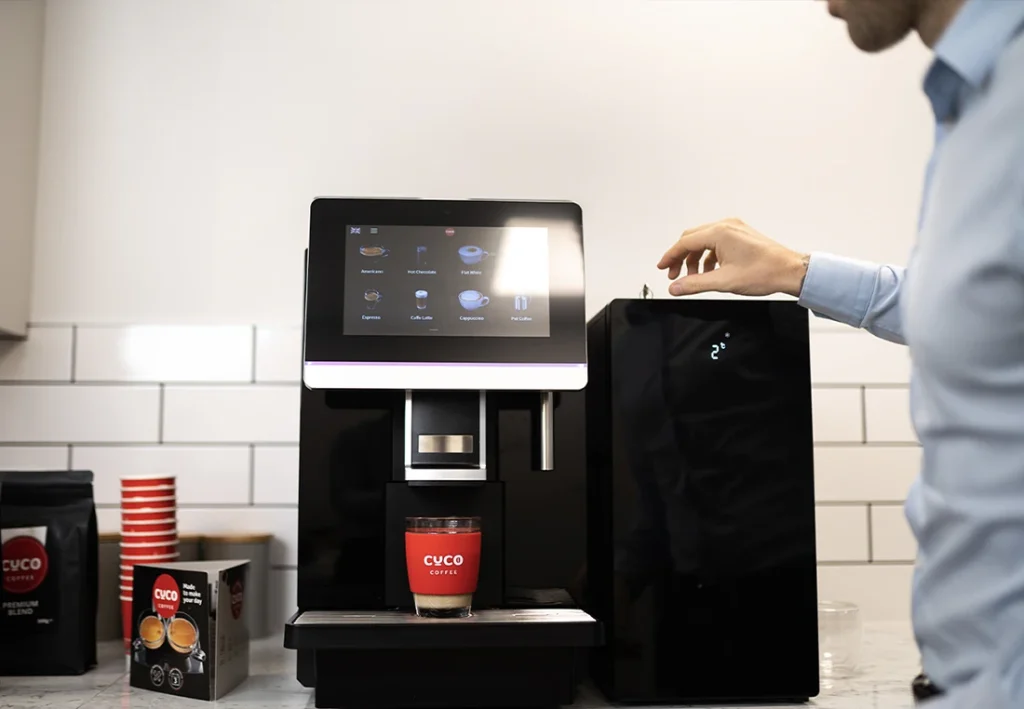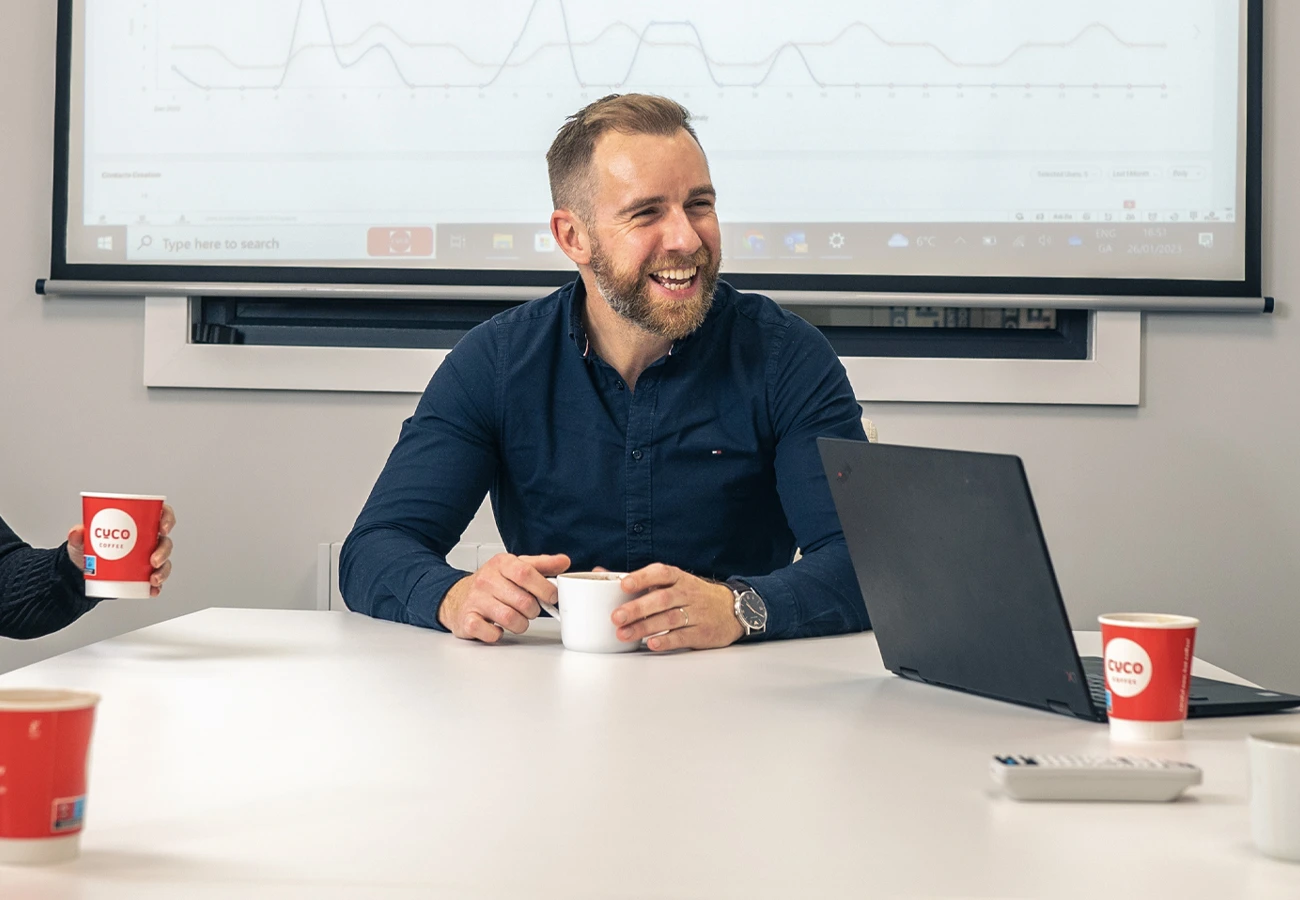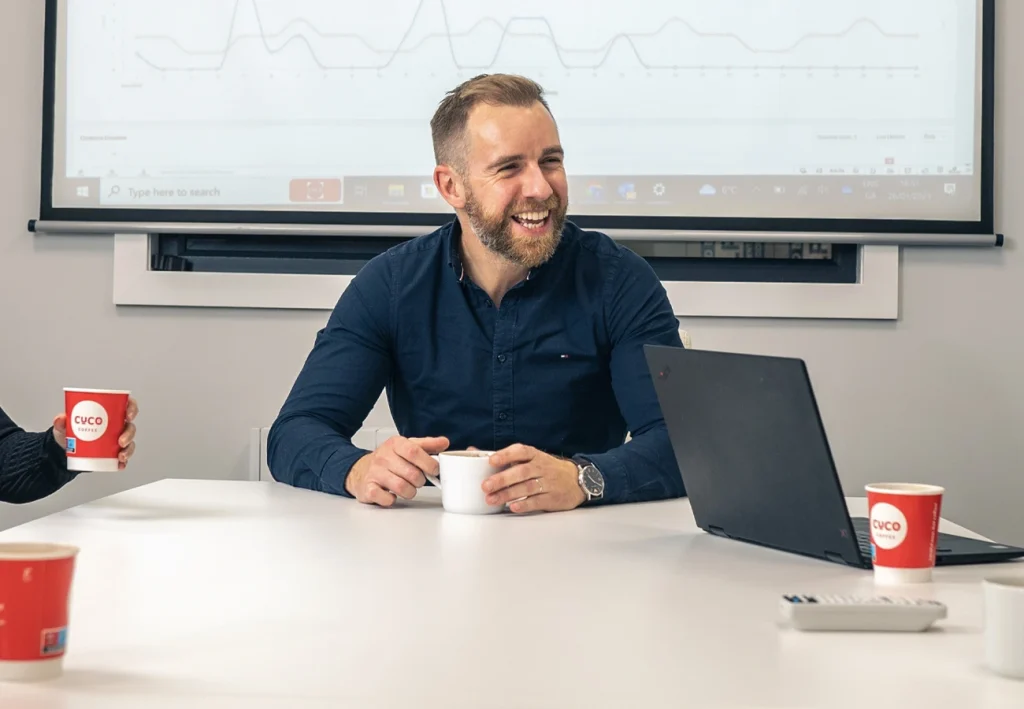 Our range of office and workplace coffee machines bring a professional coffee service to your organisation. We believe that the coffee machine that brews your drink is just as important as the bean you select, so talk to us and find out which machine is right for you.

They are perfectly suited for small companies through to large corporations. If you are working to a budget, we will put a package together that delivers great value for money all year round, whilst keeping your staff and visitors refreshed day in day out. Our coffee machines are perfect for offices, canteens, board rooms and showrooms.
Commercial

Coffee
Machines
Cuco Coffee stock a range of high-quality Barista style coffee machines that are perfect for business use. We will deliver and install commercial coffee machines anywhere in Ireland. Every package we offer is tailor-made to your requirements, ensuring you supply the best hot drinks for your colleagues.
Our exclusive easy-to-use coffee machines will suit all types of coffee drinkers; from those who love a latte to colleagues who prefer cappuccino. Ensure your staff and visitors enjoy fresh, great-tasting coffee every day by selecting one of our packages.
Bean to cup coffee machines are the ultimate in indulgent coffee making systems. These machines feature a hopper filled with roasted coffee beans. Each time a drink is selected, the coffee machine grinds the beans prior to brewing, so you're guaranteed the freshest of coffees. As everyone likes their coffee brewed to different strengths, the machine can be set to ensure every drink is delivered how you like it.
Cuco Coffee's range of exclusive high-quality bean to cup coffee machines are available now and our team of coffee connoisseurs will help you choose the best option for your company.
At Cuco Coffee we have put together a fantastic range of commercial coffee machines and packages available for companies to lease or rent. Whatever the size of your business or the number of employees you have, there is a solution available to provide hot drinks on tap all day.
We offer flexible coffee machine leasing/rental plans to suit your needs and will come up with a package that meets your needs and your budget. Our short and long-term contracts give you the control. All coffee machine packages are available with service and maintenance included to ensure that the coffee always tastes perfect.
Our range of touchless coffee machines ensures that minimal contact is required when it's time for a drink in your workplace. Touchless machines provide the most hygienic drink experience for any office, minimise the risk of spreading germs and help to prevent the transferring of bacteria between your colleagues, keeping them safe and protected whilst at work.
The coffee machines can be operated from a smartphone or tablet application, meaning that your drinks can be selected without actually touching the machine…simply place your cup on the stand and your drink will be prepared.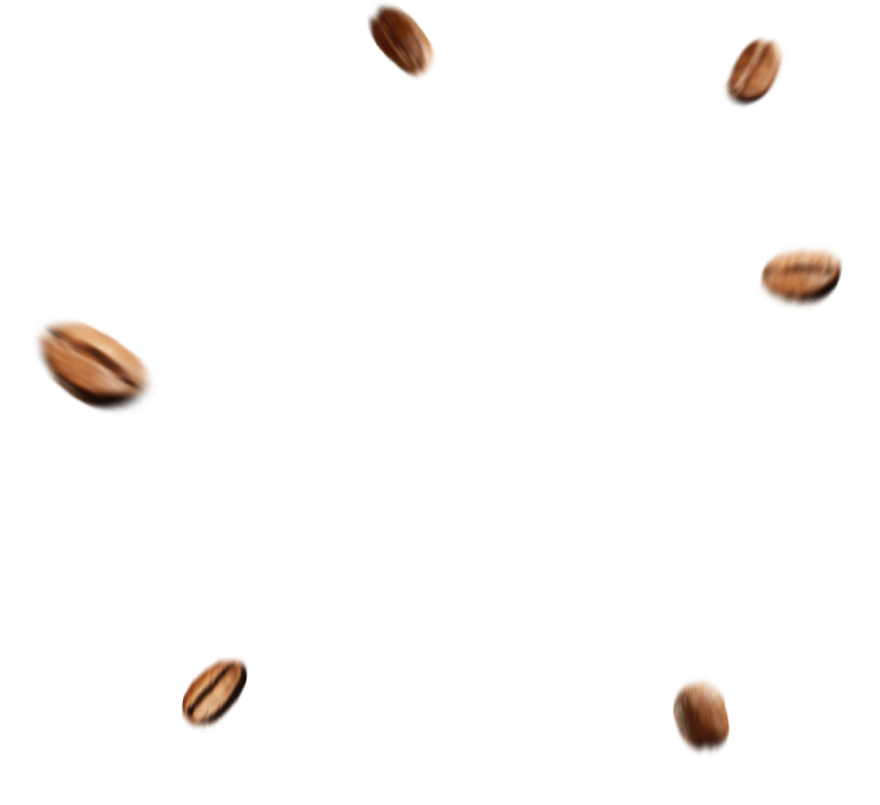 Professional coffee machines that impress
Experience barista style coffee in your workplace with our range of premium commercial coffee machines. Our easy-to-use machines will ensure your staff and visitors enjoy fresh, great tasting coffee every day.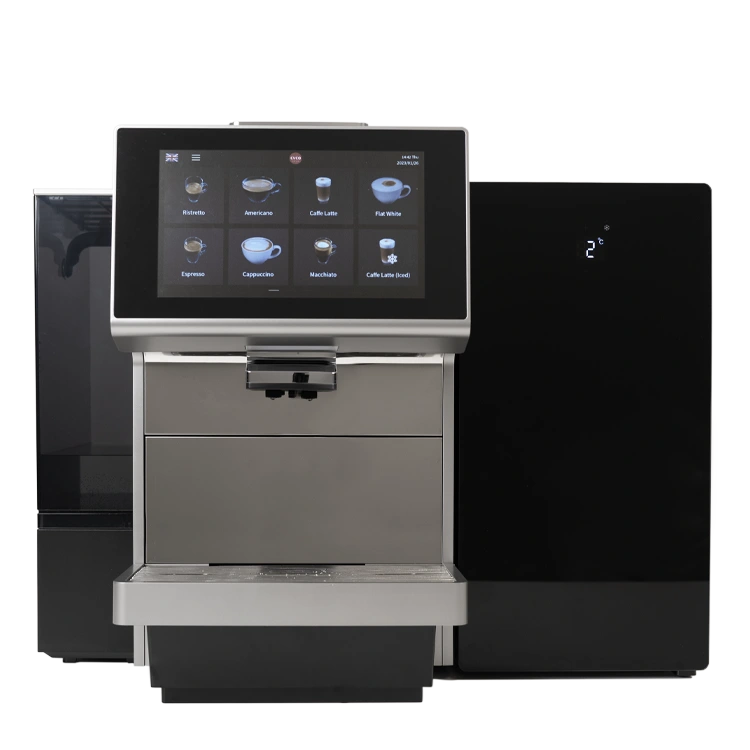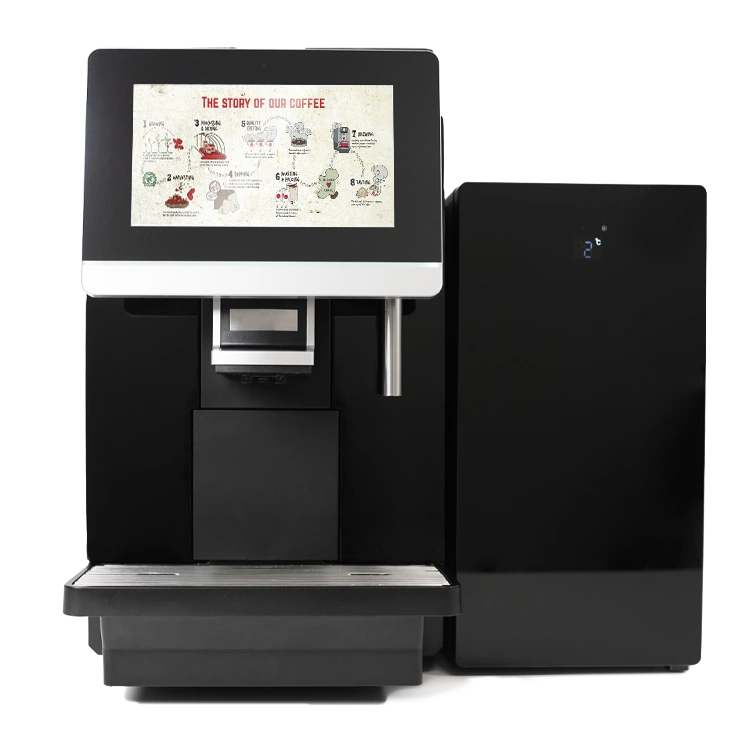 Professional coffee machines that impress
Experience barista style coffee in your workplace with our range of premium commercial coffee machines. Our easy-to-use machines will ensure your staff and visitors enjoy fresh, great tasting coffee every day.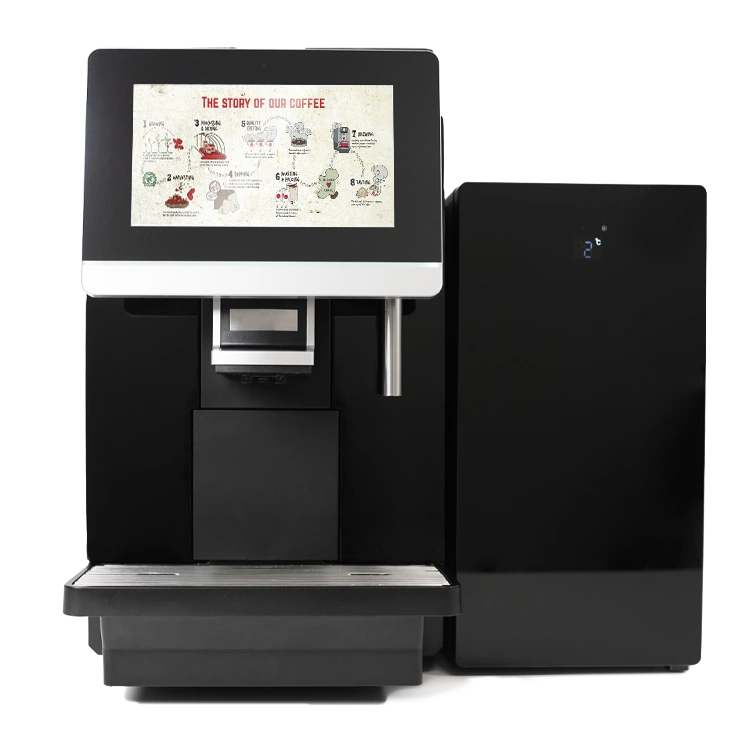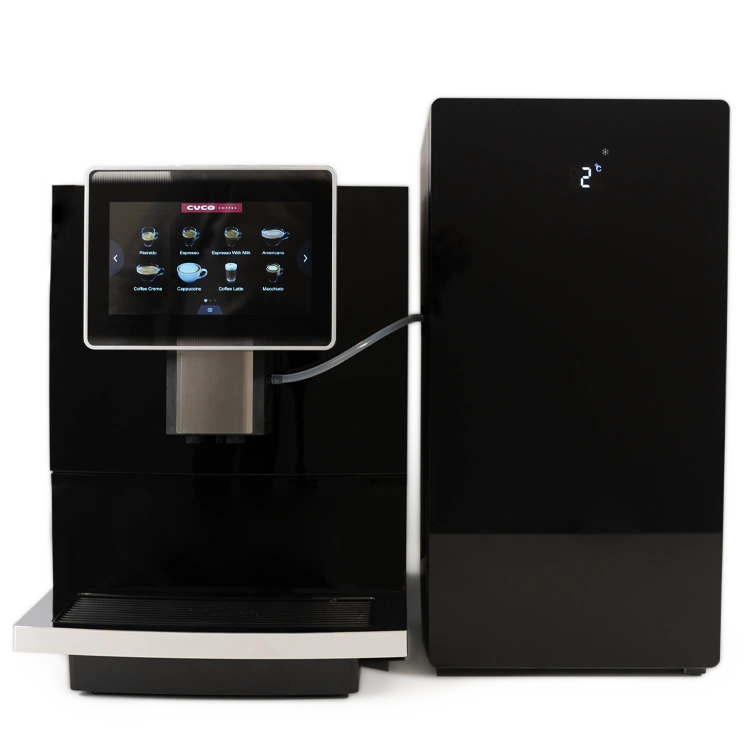 Our easy-to-use commercial coffee machines range from the Cuco 50 to the Cuco 200, serving up coffee to suit all levels of office coffee drinkers. So, whether you're into flat whites, lattes or a simple Americano, we provide you with an easy-to-use service, ensuring your staff and visitors will enjoy fresh, great-tasting coffee every day
Cuco Coffee's uniquely sourced coffee blends are roasted exclusively for our customers. They include our Signature, Premium and Café Blend, offering something for all tastes and levels of office coffee drinkers.
At Cuco Coffee, we understand the bottom-line. So, we offer a range of packages to suit all needs. Regardless of your budget, we guarantee you a premium service with short 3-month contracts. We believe that the machine brewing the office coffee is as important as the coffee bean itself, ensuring every cup of coffee they serve is of premium quality. So, we provide a FREE weekly machine service with all packages.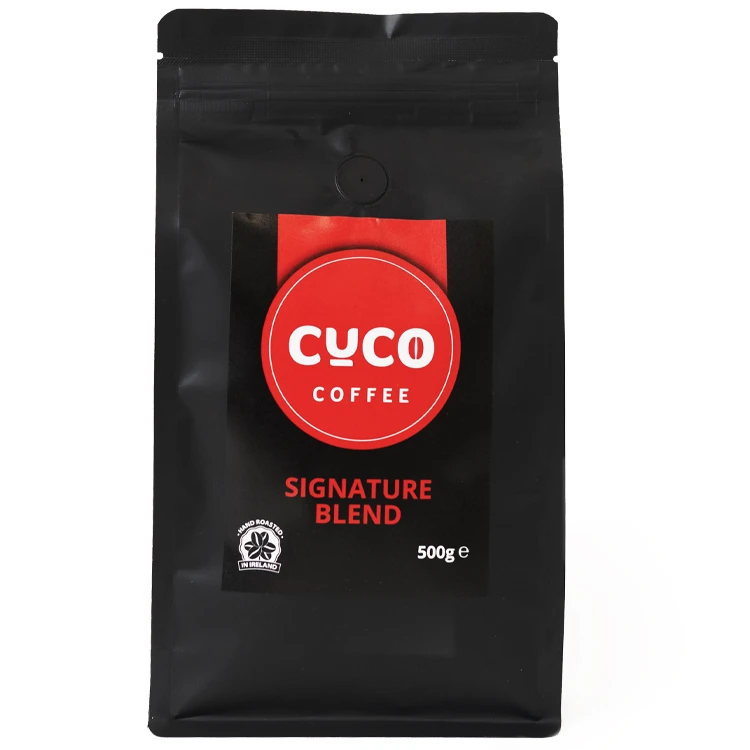 Cuco Coffee Signature Blend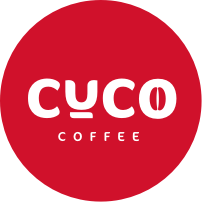 Cuco's Coffee Exclusive Coffee Blends
Let us help you choose the right blend...
Reviews About Our Company

CUCO Coffee has made a huge difference to our office! The taste is fantastic (even pleasing our fussiest coffee drinkers!) and is out-shone only by the top class customer service. The coffee machine is fantastic and the weekly servicing from CUCO makes it hassle free. We also get fresh coffee every week too; which means there is no stress for us and we can rest easy knowing we will always have a supply of tasty coffee to hand!
We have been a Cuco Coffee customer for 2 years and it has been great for our office. We used to use coffee pods which were expensive and very wasteful and now we have freshly ground coffee which is much better. The staff drink a lot of coffee so it's helpful to have the machine serviced every week by Tomasz, I don't have to worry about cleaning it or maintaining it or anything.

Cuco Coffee have supplied us with a coffee machine, weekly service and coffee supplies for nearly 2 years. They were very happy to organise a coffee tasting before we decided to use their services. Tomasz is an absolute pleasure to deal. I never get complaints about the coffee. Would highly recommend

Quality Coffee, excellent service and now an app on our phones to select our drinks without having to touch the coffee machine! Definitely 5 stars

We have been dealing with CuCo Coffee since 2014, their coffee is super and Tomasz is helpful, a gent and always willing to help. I'll never change, might upgrade the coffee machine in the future, Pauline

These guys are great! We got this coffee into our work place a few months ago and it is amazing. They come and service the machine every week. If you have a question or problem they are on the phone asap and on site. Prices are really good too. Would highly recommend 🙂

We have two coffee machines in our office that make lovely coffees and the service from Cuco is brilliant - Tomas comes in every week to service them and he is so friendly and helpful with any questions we might have!

We use this coffee in our offices in Informatica and it's been amazing. The coffee is delicious and the service is impeccable. I made a query about one of our machines and had a cheerful man names Tomas on site within the hour.. They clean and service the machines weekly which means less work for us and keeps the machine working well! I can not recommend the service and YUMMY coffee enough..

We have had a Cuco coffee machine in our office for over six months now and can only recommend them. From the first enquiry sent to them, to the free tasting in our office through to everyday queries and regular services - the team is friendly, helpful and prompt. Tomazs comes to our office every other week to service the coffee machine, and any other problems in the meantime are dealt with swiftly and professionally. Couldn't recommend them more!
An exceptional good tasting coffee that we use in our offices. Service & Maintenance is impeccable and any issues are resolved quickly with minimal fuss. Would highly recommend Cuco Coffee for taste and service.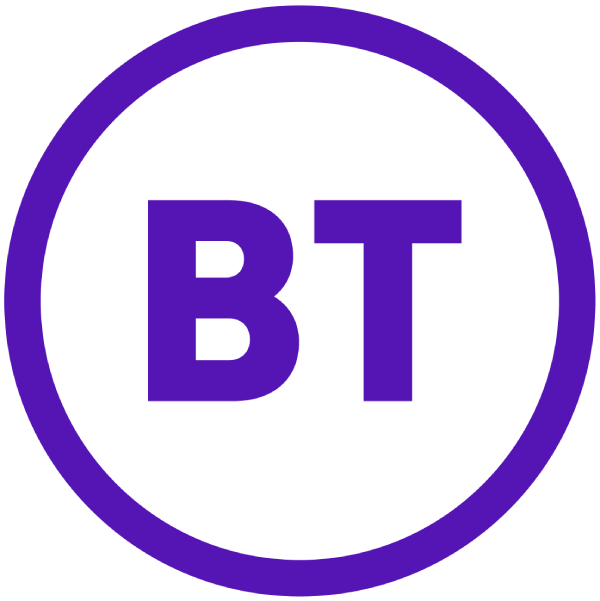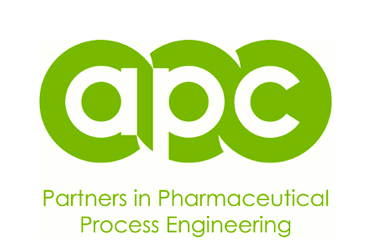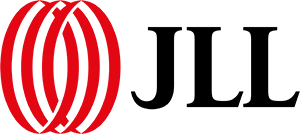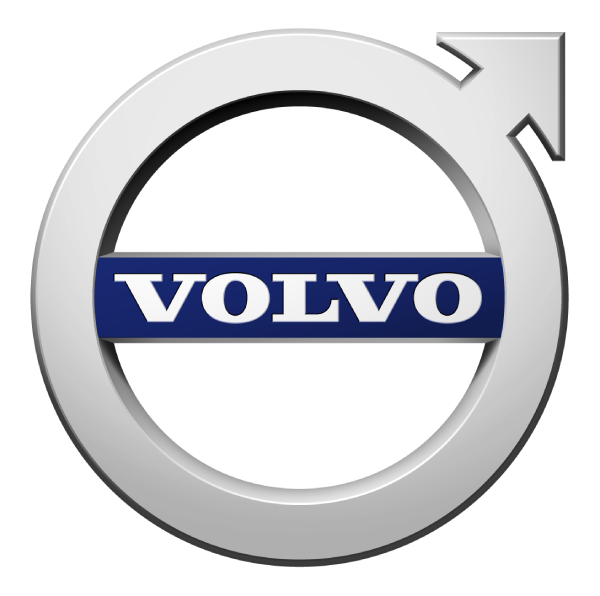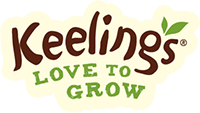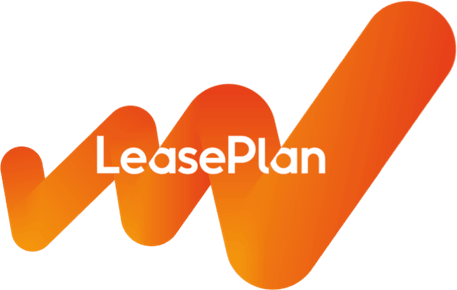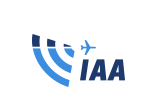 Professional barista coffee machines
Impress both your employees and visitors to your company by installing a professional barista business coffee machine in your workplace. Our machines have been proven to boost the mood of staff and lead to an increase and improvement in productivity by saving the time it takes to make drinks the traditional way. Everyone will feel invigorated by drinking the perfect coffee shop quality latte, cappuccino or hot chocolate.
We will supply the perfect coffee machine for business, regardless of the size, whether large or small. Our short term cost-effective contract plans are based on the number of drinks per day you require, the number and type of coffee machines you need and the different speciality drinks you want your staff to enjoy. Find out more today.
Industrial coffee
machines
For larger organisations with a higher footfall of staff and guests wanting freshly brewed bean-to-cup coffee, the industrial coffee machines that we supply will ensure everyone is suitably refreshed throughout the day.
This larger volume output coffee machine is perfect for those extremely busy areas such as canteens, large meeting spaces and communal areas where staff are likely to congregate or for those times when you need to entertain lots of guests.
Every coffee machine will serve up a range of popular speciality drinks such as lattes, cappuccinos and mochas. Our coffee machines feature user-defined selections that can adjust the strengths of the coffee and if you like your coffee extra hot, that's no problem either.
The Best Office Coffee Machines in Ireland
Businesses all over Ireland are discovering the benefits of installing barista-style bean-to-cup coffee machines. Cuco Coffee are committed to delivering not only a high-class cup of coffee for your employees and guests but also saving you money in the process and increasing the productivity of your colleagues.
Regardless of the size of your organisation, whether it's small, medium or large, we have a solution that your team can enjoy. We've supplied business coffee machines in Dublin and Ireland that provide a host of speciality drinks, and the range of roasted coffee beans will suit everyone's taste
We've helped many great companies supply the best coffee machines and hot drink solutions and we'd love to work with you. Let us bring our experience and show you the range of coffee machines that we offer and the improvements they can bring to your business.
Why Should A Reception Area Have A Coffee Machine? If your business is reaching new heights of success year after year and bringing impressive growth in your professional life, it's…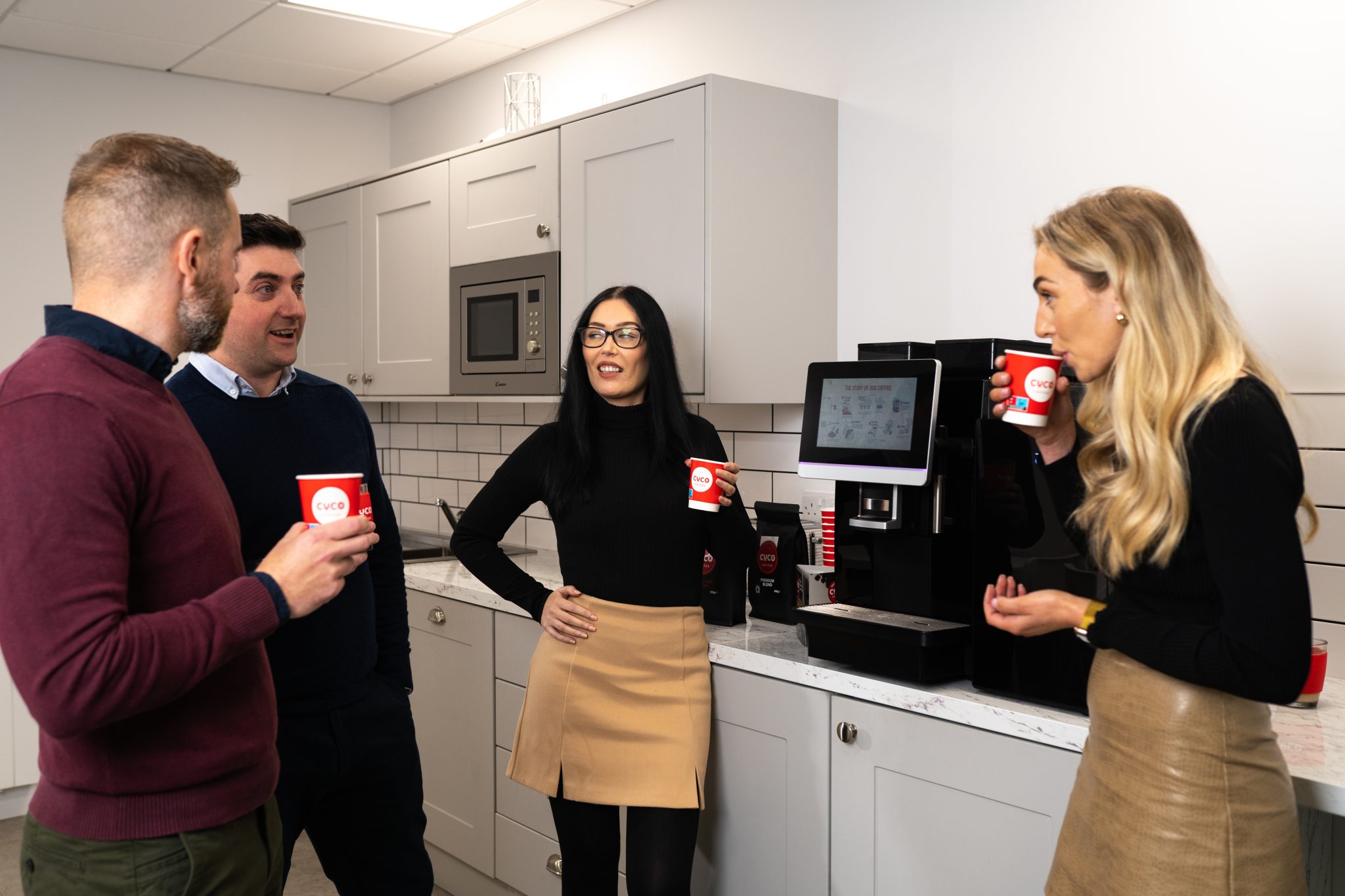 Coffee is the lifeblood of many workplaces. It's the kick-start to our day, the saviour during those…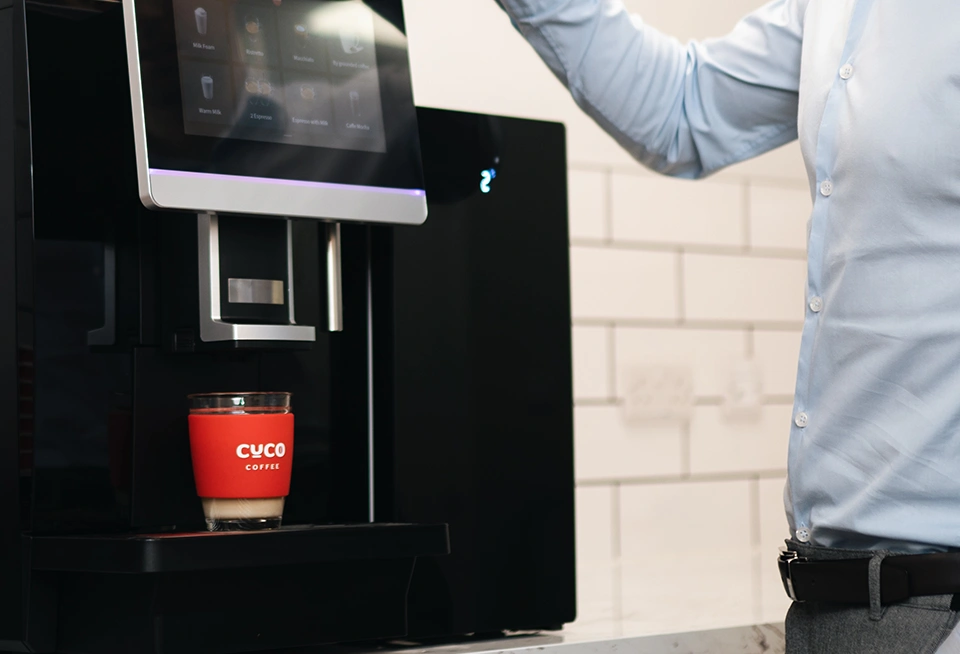 It's well-established that coffee and office culture go hand in hand. Coffee can boost your employees' health,…