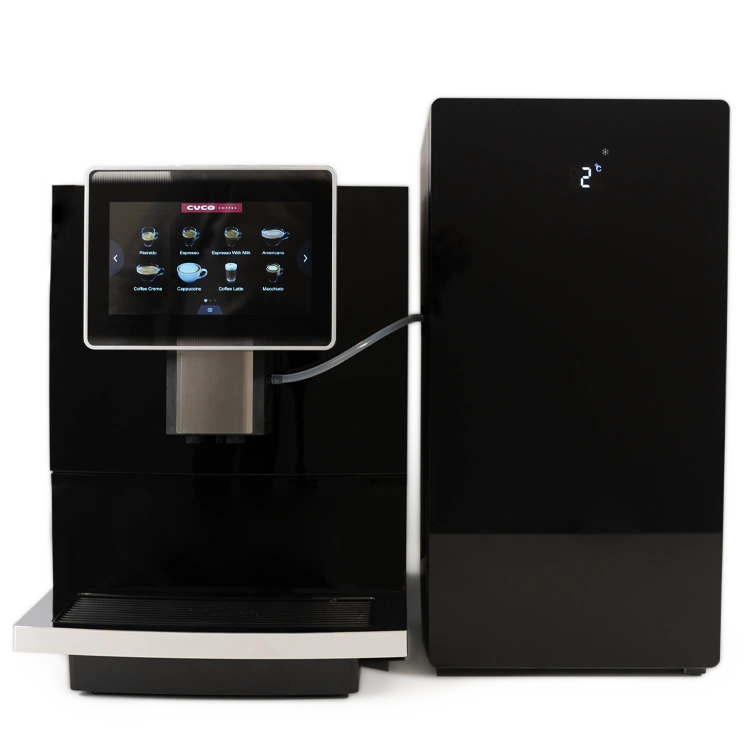 Our Cuco Classic bean to cup coffee machine for a small office, company or organisations where a lower volume of drinks are required. This bean to cup machine produces 24 different speciality coffees and hot drinks.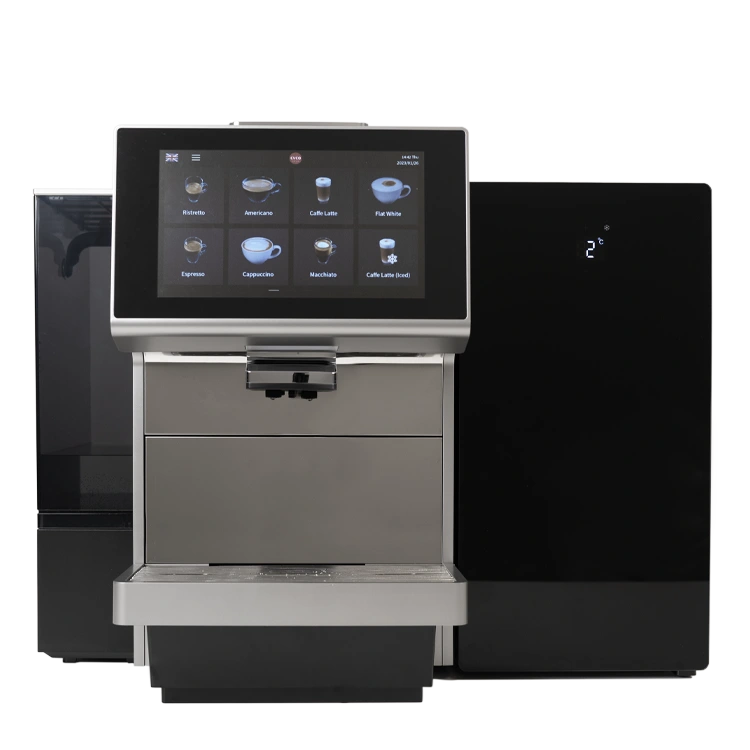 Our mid-range machine will suit any company, canteen, office or showroom where the volume of daily drinks is around 100 to 150 cups per day. Featuring up to 24 speciality hot drinks and coffees, this efficient machine will provide tasty refreshments all day.
The Best Bean to Cup Coffee Machines in Ireland
Our promise, as coffee machine specialists, is to put together the perfect combination of commercial coffee machines and bean to cup blends that meet your needs. Our exclusive range of bean to cup office coffee machines enhance any workplace.
Our office bean to cup coffee machines will deliver great tasting drinks with the touch of a button. From frothy cappuccino's to creamy latte's, Cuco Coffee's exclusive range of coffee machines are filled with features and speciality drink options to suit all tastes.
Simply choose the drink you want, select the desired strength and temperature and let our contactless coffee machines prepare the perfect drink for you.
The Best Bean to Cup Commercial Coffee Machines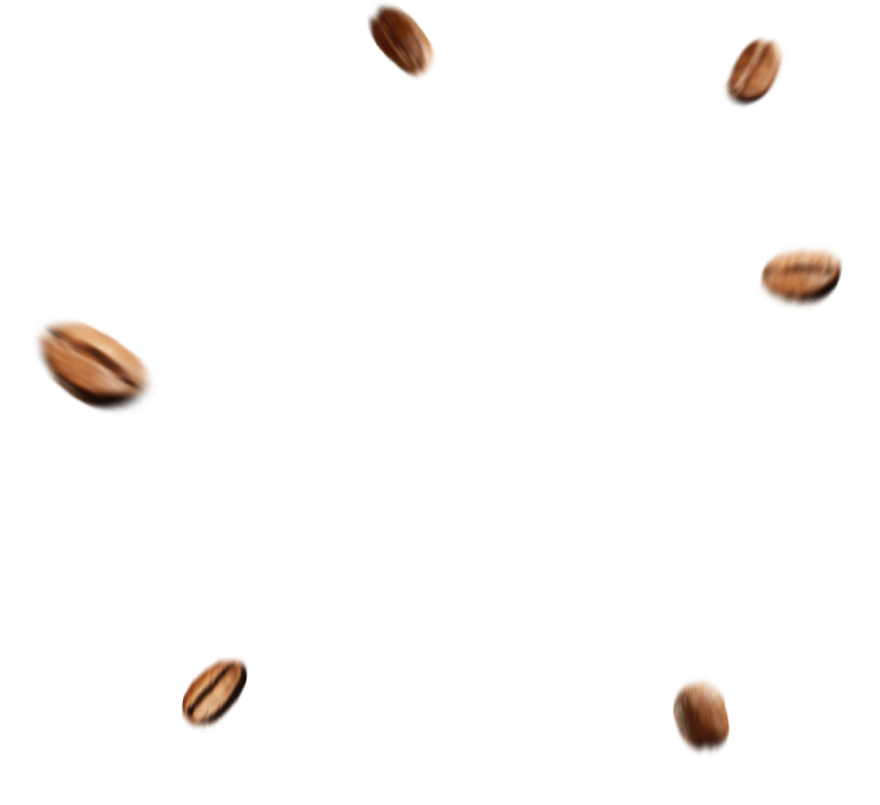 Bean to cup
office coffee machines

- your questions answered
Essentially, it is the whole process of making a cup of coffee. The machines feature a hopper filled with roasted coffee beans. The beans are ground down first and water is passed over these grounds. They infuse with the water and brew the coffee before pouring out into a cup.